"Playing music is an extension of who I am. It's the easiest way for me to communicate and connect with people. My favorite thing in the world is watching an audience become excited about a cover song I'm playing or become inspired by one of my originals. I love everything about music."
Cam Hebert is a 20-year-old musician, songwriter, sound engineer, and event host from Massachusetts. His love for music began as a young boy while listening to 80's Hair Metal with his father. At 8 years old, Cam started taking guitar lessons and spent 10 years working with the non-profit music program Plugged In, which educates musicians in a non-competitive environment and provides performance opportunities supporting community and charitable causes. Cam grew and fully emerged in the program by participating in up to seven bands, songwriting and eventually becoming a mentor to younger students. He worked with special needs children in his position as a teacher's assistant. This experience sparked Cam's interest in not only performing but sharing his knowledge to help others.
In 2018, Cam joined the All You Got Tour, a youth music tour dedicated to young musicians. He was the lead guitarist in the Tour Band that headlined shows at venues like the Hard Rock Cafe, Hampton Beach Seashell Stage, Lawn On D, and multiple locations all over New England. Cam mastered a lengthy song list of Top 40 hits from the 60s to today. He was a valuable asset to the organization and participated in the Tour until its closing in 2020. Cam enjoyed the fast-paced environment of touring, learning new songs quickly, and performing for captive audiences.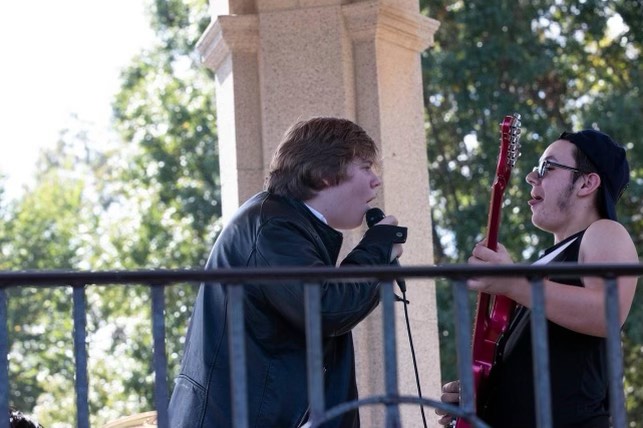 "On the tour, Cam played with great enthusiasm and passion. We relied upon him to learn songs, sometimes the day before a show and he always came through with a positive attitude. His excitement, high-energy and consideration to his band mates made a lasting impact."- Co-Founder of the All You Got Tour, Jackie DeModena
In 2020 Cam joined Performers On The Go and their pop rock band Catching Arrows. He performed cover songs and released an original song about life during the Covid 19 pandemic called "Locked In". The band headlined at dozens of places including the Food Truck Festivals of America, The Music Room, Hard Rock Cafe in Boston, and more. After outgrowing the band, Cam moved forward with singer Ava Bella playing gigs at venues like Faneuil Hall, Nashbar, and Loretta's Last Call in the heart of Boston.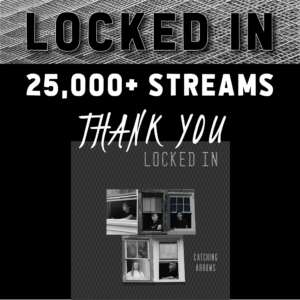 In 2021 Cam became serious about the trajectory of his career by enrolling in programs with Color in Sound LLC, which specializes in business, design, marketing, public relations, tech, advertising, and consulting services. Cam has learned how to protect his music and develop websites and social media platforms. He began hosting the "Color in Sound Series" at Hearth Pizzeria in Needham, Ma, where he is the house musician and sound engineer responsible for managing multiple acts within the event. 
In 2022 Cam co-wrote and released "Set Free" with Ava Bella, which is about overcoming changes, having faith in the unknown, and finding success in the outcome. The song reached over 96,000 views on YouTube. 
" Set Free is the Anthem that 2022 Graduates need more than ever"- Fox43 Knoxville Tennessee
Cam's catalog of original music is growing, along with his desire to collaborate with vocalists across many genres, both in studio and professionally gigging. He continues to advance as an independent artist, teacher, and event host. His extensive knowledge in live music production and event management, allows him to work both in front of and behind the scenes as an engineer for hire.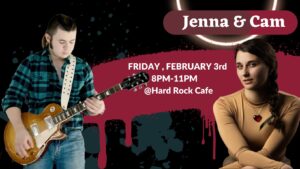 Cam now works with a local music organization, Next Generation Concerts, to help in creating opportunities for musicians. He fills in as a teacher at Plugged In and has become a strong asset in the Creative Equals Project with Color in Sound LLC by providing direct guidance in songwriting and music enrichment programs helping children with disabilities learn to move, dance and become stimulated.
Cam Hebert is a multifaceted music professional who is reliable, attentive, and assertive. His enthusiasm, versatility, and attention to detail allow him to take on any project with confidence and follow through. Cam is a dedicated musician that can cross musical genres and styles effortlessly. His dynamic stage presence and versatility shine through in projects of different styles and genres.  His hard work and commitment combined with his passion for music and community have Cam continuing to thrive and make an impact in the lives around him.
Continue to follow Cam's Journey!
Cameron Hebert (@camhebertmusic) • Instagram photos and videos
"Whether it's songwriting, performing, or producing, Cam's enthusiasm and dedication to his craft are unmatched. His innate ability to energize, motivate, and inspire those within his presence, be it crowd or bandmate, is only rivaled by his willingness to challenge himself and grow in the pursuit to feed his ever-developing musical appetite." – Next Generation Concerts